iZettle is making the complicated world of payments in-store and on the go a whole lot easier. At Shopblocks we have partnered with iZettle to give our customers with brick and mortar shops a solution that integrates their online and in-store products and orders. Not only this, customers will benefit from iZettle's innovative card reader and app to get the complete online shop and point of sale package.

Founded in Sweden in recent years iZettle have changed the game for payments on the go by creating the first ever mini-chip card reader for mobile devices to go with a great (and free) point of sale app. The iZettle reader is a great help to small businesses, allowing them to take card payments via their phone or tablet, at a fraction of the cost of a traditional point of sale setup.

The tech allows for fast acceptance of chip, swipe, and contactless payments in addition to phone payment technologies like Apple Pay, Samsung Pay, and Google Pay.
Shopblocks x iZettle
There are three parts to the iZettle integration on Shopblocks: the products, the sales and the stock. Shopblocks makes it possible for our users to easily sync their Shopblocks website products into iZettle.

With the iZettle plugin installed on Shopblocks and linked to an iZettle account, payments taken in-store with the connected iZettle reader will appear in Shopblocks, seamlessly integrating stock levels to keep your online shop and physical shop in sync. Manage your whole product inventory in Shopblocks, watch it automatically sync it to your iZettle account and see your orders in one place.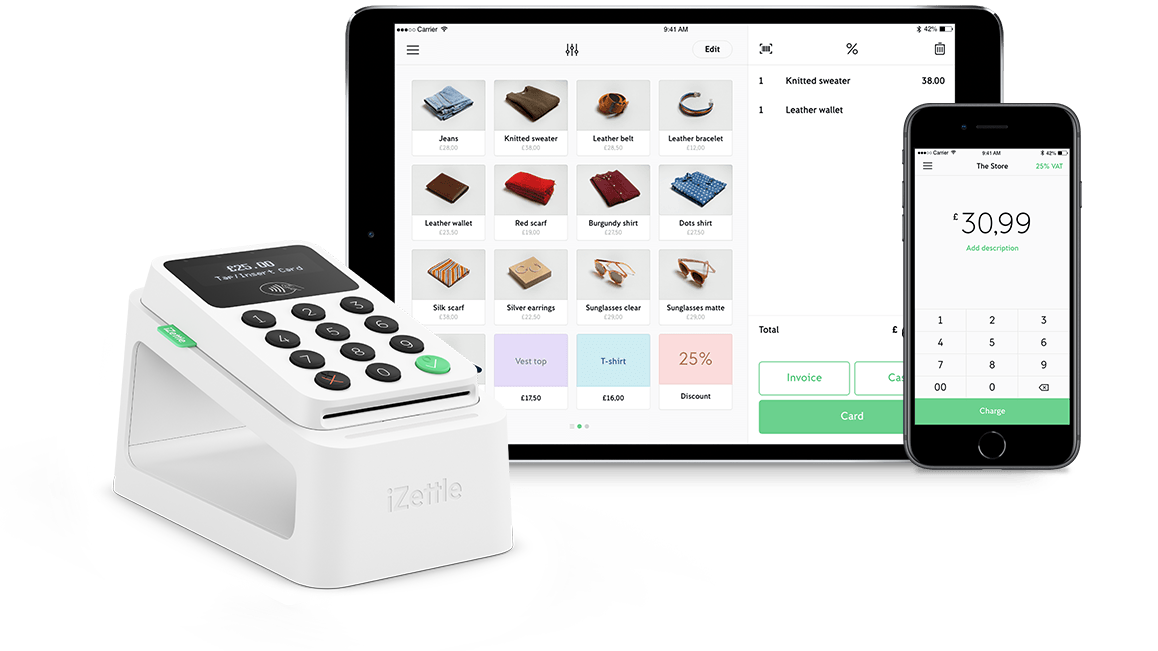 How does taking a payment on iZettle work?
Add a product to your shopping cart or enter an amount

Tap charge in the iZettle Go app and select Card as the payment method

Allow the customer to tap the card or phone to the reader, or insert the card to use chip and pin for higher value sales

Print the receipt or send it via text to the customer

Money is deposited in your bank account within 1-2 working days
Why iZettle is much better than the other card reader?
Easy set up in a matter of minutes

Free point of sale app (seamless integration with award winning Reader)

No lock-in contract or hidden fees

Safe encryption, strictest security standards

No cables

Contactless payments in under 5 seconds

8 hours battery life from full charge

Grow your business with iZettle Cash Advance
Payment methods accepted by iZettle